Student's Good Work> Anthology of English essays -Liposuction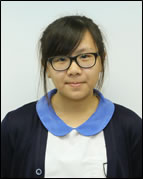 Liposuction
by Lau Choi Chu (5A)
Physique is important today and a slim body is believed to be able to enhance one's appearance.   Overweight girls are considered ugly and teased by their peers.  Another strange phenomenon is that even very thin girls say that they are still too fat!  Influenced by beauty advertisements, people think that being thin is beautiful.  These advertisements are everywhere, promoting the image of being skinny and having no body fat.   Clinics also claim that their surgery is professional and safe.   This is a big attraction for people who have a strong desire to be fit.  Many girls want to become thin like a model so they try many ways to lose weight.
Liposuction is a kind of plastic surgery that removes fat from the human body, ranging from the abdomen to the neck.  Nowadays, liposuction is very popular in our society for both men and women.  It is perceived as a quick way to lose weight, skipping the hard work of exercise, which some believe is a waste of their time.  Without the need to exercise, they only need to find and pay a clinic in order to help them to become slim.  They only need to spend an afternoon then they will get the body shape they have always dreamt of.  Therefore liposuction becomes their best choice to achieve beauty within a short time. 

However, I do not think undergoing liposuction is a good idea as it is not safe.  Failed cosmetic surgery can bring serious consequences.  Patients may lose consciousness or even die.  Additionally, it may cause disfigurement or leave scars on the body or face.  In 2014, there was a case of the sudden death of a dancing teacher because of her health conditions.  People who have diabetes or hidden illnesses are not suitable for liposuction yet some ignore the potential danger of liposuction.  There are even people choosing the cosmetic surgery clinics without a license or professional surgeons.  It is just like putting themselves in danger. Not only will the post-surgery complications affect their whole life, it also takes time to recover and the recovery process can be painful. 
Why can't people accept their natural appearance? I disagree with people being so crazy about losing weight.  Doing exercise is much more constructive than any forms of surgery. People who want to be thin and fit need to have a balanced diet and do exercise. Otherwise, even if they have undergone liposuction or plastic surgery of any kind, they will turn back to their physique before the surgery. 

Please think twice before making such a decision.