Student's Good Work> Anthology of English essays -Book Review: Rain Main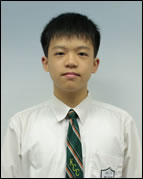 Book Review: Rain Main
by Leung Ka Wai (4B)
Rain Man is an inspirational story.  It describes a greedy and cold-blooded person, Charlie Babbitt, who turns into a completely different person.  Charlie is no longer inhumane but starts to know how to care about people he meets in his life.  It is all because he had discovered the dark side of his mysterious childhood through the experiences of meeting Raymond. Raymond, Raymond Babbitt, is Charlie's brother.  He was sent to an institution by his father while Charlie was a baby. This is the reason why Charlie did not know he had a brother.
Charlie hated his father, Sanford Babbitt, whom he thought did not like him.  When Charlie stole his father's car, what Sanford did was just calling the police to retrieve his car and leaving Charlie behind in a police cell for two days.  Because of their poor relationship, when Charlie received the news of his father's death, his only goal was to "get all his money".  However, the will said that his father would give the money to Charlie's brother, Raymond.  For sure Charlie did not know who Raymond was.  Charlie was extremely astonished because his father gave everything to a stranger!  After Sanford's funeral, Charlie decided to look for his 'new' brother to get back 'his' money.  But Charlie found that his brother was living in an institution and the money actually went to Raymond's doctor, Dr. Bruner.  What would happen next?  Would the doctor return all the money to Charlie?  Would Charlie rob the money and escape, and then become a criminal?  Just read on! 
After reading this novel, I cried because of the story, for Charlie, and, for Raymond!  The story is very moving.  It is the first time I have cried when reading a novel, because it tells me "love is about connection, and is long-lasting, no matter where and when".  Although Raymond has to give up the custody of Charlie and they are apart in the end, the bond between Raymond and Charlie still exists.
I like Raymond, who is a kind-hearted man with a simple mind.  Even when his younger brother did something bad to him, he still loves him.  Also, his life is full of sorrows and he had an unusual and saddening childhood.  When other children spent all day playing in the playground or the park cheerfully, Raymond could only stay in the mental hospital by himself.
The story reminds me that our life is not solely about money.  There are many other things in the world that we should treasure, and our family is the most precious.
Rain Man is an outstanding English novel I strongly recommend it to anyone who likes fiction!  I am sure you would love it.