Student's Good Work> Anthology of English essays -Special Food in Hong Kong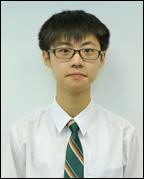 Special Food in Hong Kong
by Chong Chun Kin (1D)

In Hong Kong, there are many kinds of special food. It will take us ages to list all of them, so I will mainly focus on different snacks in Hong Kong in the following.
First, let me introduce you to a traditional dessert called egg tarts. It is made with flour, sugar, butter and milk. Hong Kong people love to have it anytime. You can find egg tarts in most bakeries and restaurants. They are cheap yet tasty. The tarts are best served when they are still hot. You may find a lot of people lining up to buy egg tarts when they are freshly baked.
Besides egg tarts, "shark fin soup" is a popular dish in Hong Kong. It is cheap because the shark fin soups are served with vermicelli and corn flour. Mushroom and pork are mixed together with the soup. It tastes better with vinegar and white pepper. People from Hong Kong usually have this soup in fast food restaurants during tea time.
Egg puff is another popular snack. People from Hong Kong love to have a piece of it on the street. Its ingredients include eggs, flour, milk, sugar, butter and water. There are different flavours like chocolate, strawberry, lemon, sesame and coconut egg puffs. If you go to Mong Kok, you will see many people holding a paper bag enjoying their egg puffs.
Other than the above mentioned, you may also find fish balls, pineapple buns, "dragon beard" candies, grilled cuttlefish and so on. Do these special foods sound attractive to you? If you go to Mong Kok, why not give them a try? Perhaps you can find even more special food.